This is a world-wide blog giveaway event that you are invited to enter, whether you are a blogger or not! The main idea of this effort is to unite lovers of art, to bring bloggers together, and to let everyone know about all the beautiful things that people are creating...so we can all be inspired!!! This is a wonderful place to see what creative juices are flowing globally, and to encourage everyone to keep doing it...sharing the LOVE!
When you click on the globe "One World, One Heart" it will take you into this wonder-land where new blogs are posted daily, with prizes, until the winners are announced on February 12th.
So please leave a comment on this post (along with your email address if you don't have a blog) and enter this drawing for one of the two art prints that I, Abigail Folk, or Kage Harp are offering. And then, on February 12th we will contact the two winners!!
Our two winners will have the choice of one of the following: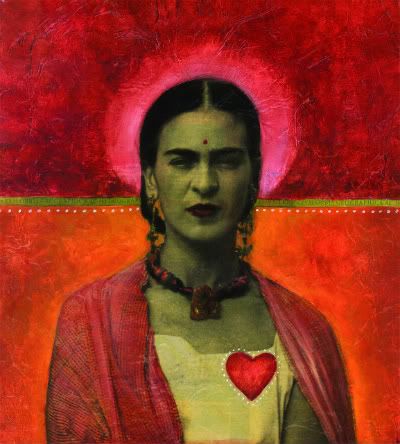 Mixed media print "Frida" by Kage Harp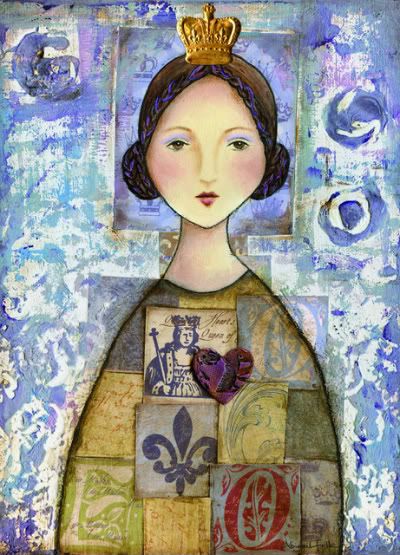 Mixed media print "Queen of Hearts" by Abigail Folk
We'd like to invite you to follow our new blog as we will be listing artwork weekly! Warm welcome to you!! To follow our blog, just click on
Follow our blog
to receive our updates!